Amplify Your Impact with National Council Consulting
For more than two decades, the National Council for Mental Wellbeing has transformed the behavioral health field across America by bringing industry-specific expertise to organizations like yours. As your partner in change, our mission driven consultants are committed to excellence, empowering organizations working with mental health and substance use populations to thrive in today's increasingly complex health care environment.
Join the hundreds of other organizations across the country that have already taken the first step to positive transformation.
Check out our consulting lines:
Trauma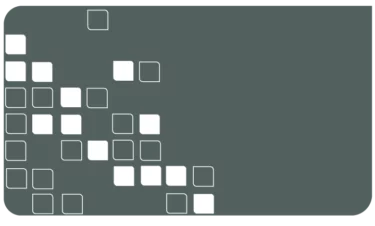 Integrated Health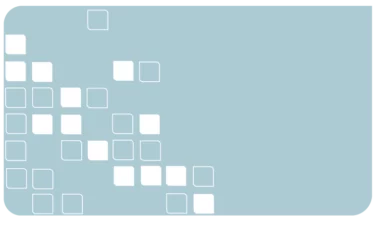 CCBHC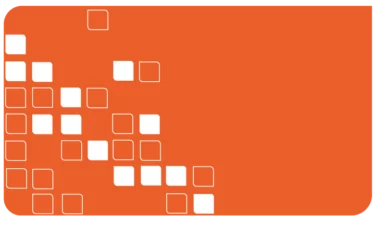 Practice Transformation Academy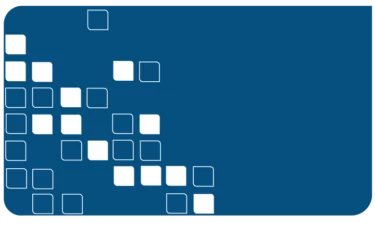 ---
---
Organizations We Work With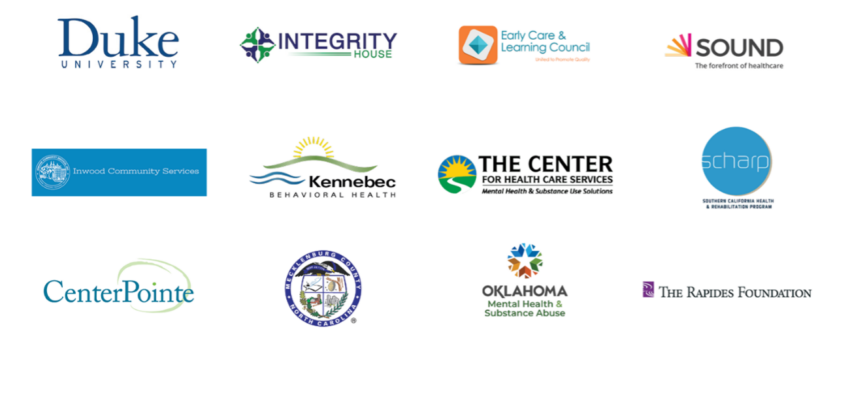 Types of Organizations We Consult With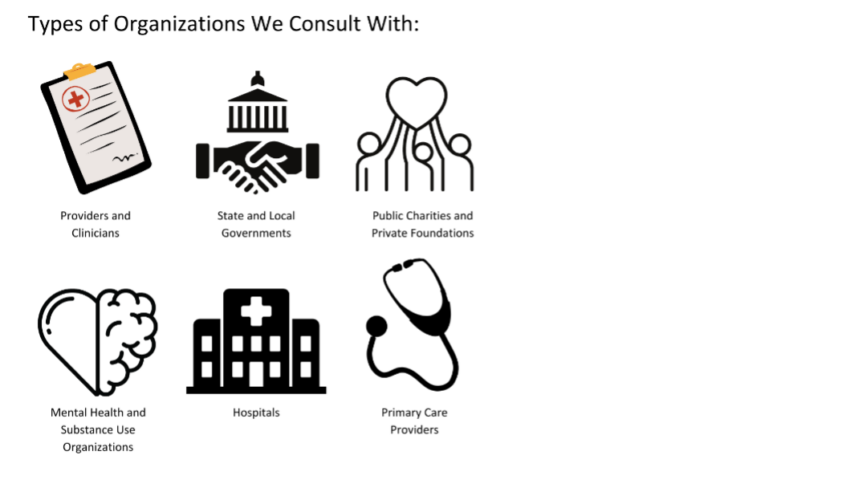 Why National Council Consulting Is Different
Mission Driven: We live our mission! You'll learn from industry professionals who are dedicated change-makers committed to transforming the behavioral health landscape and making mental wellbeing a reality for everyone. We prioritize purpose over profit to bring about tangible, positive change across organizations and within the communities we serve.
Industry-specific expertise: You'll benefit from the wealth of experience and in-depth knowledge of seasoned professionals who know behavioral health like the back of their hands. Consulting isn't just about imparting skills — it's about providing insights from real-world experiences and challenges. You'll step into a consulting experience that's backed by expertise and grounded in the reality of behavioral health. You won't just learn, you'll gain profound understanding that only dedicated, seasoned experts can offer.
Practical: Move beyond theoretical concepts and get hands-on strategies and techniques you can easily incorporate into your work and your worlds. Our focus on actionable learning means you will find immediate value in implementing these skills, bridging the gap between knowledge and application.
Custom: Tailored consulting meets the unique needs, challenges and contexts of the organizations and participants that we work with. Consulting is not a one-size-fits-all approach — it's dynamic and customizable. We'll help you develop actionable strategies and relevant skills that drive meaningful change.
Meet Our Industry Experts
---
---