Membership Benefits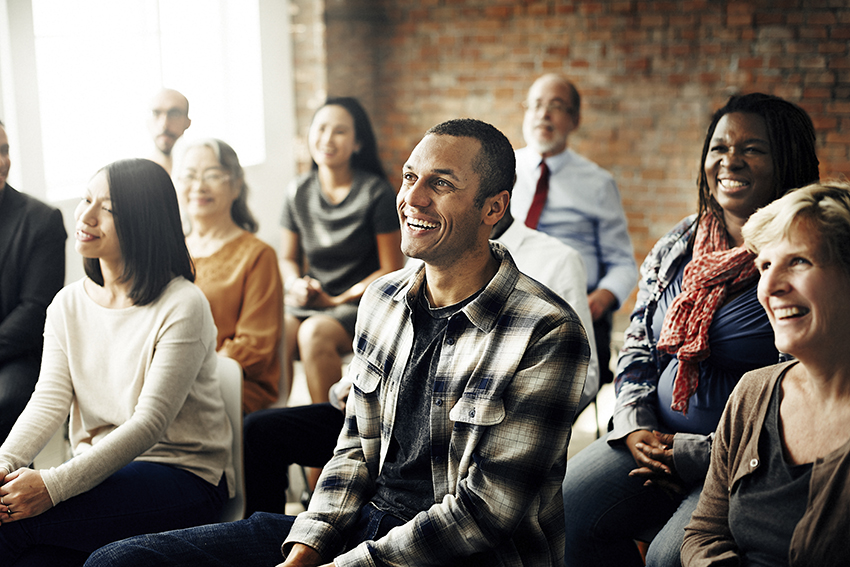 When you join the National Council for Mental Wellbeing, you're not just joining an influential community of 3,100+ health care leaders – you're adding your voice to a rallying cry to increase access to comprehensive, high-quality care right now. And we can give you the tools to be heard.
As a member, you, your staff and your board members will have access to a comprehensive array of tools, resources, networks and content to boost your leadership, build your workforce, improve your service delivery and increase your community impact. Here's a snapshot:
Connections to Experts

Get more out of your operations through our consulting and technical assistance sessions, leadership and organization trainings, and advocacy activities. As a member, you can: 

Get hiring help:

 Address your hard-to-fill positions through JOBank, our online career portal accessed by 10,000+ job seekers a month – members get a significant discount!

 
Elevate Your Advocacy

We are at the forefront of nationwide efforts to ensure that mental health and substance use treatment services remain strong and viable. As a member, you can: 

Be heard:

With a commanding voice on Capitol Hill, we are advocating on your behalf at the federal level to support your organization, community and the people you serve.

 

Boost your advocacy:

 Experience Hill Day, our annual event that teaches you how to maximize your voice and raise the volume on critical issues with legislators on Capitol Hill.

 

Stay informed:

Advocacy starts with education – we're delivering breaking news, advocacy alerts, member surveys, data and weekly newsletters to keep you informed.

 

Take action:

With resources like our Advocacy Handbook and action alerts, we make it easier for you to contact your elected officials about priority legislation.

 
Once-in-a-lifetime Learning

From our virtual learning programs to our peer-written publications and annual events, we're giving you quality content all year long. As a member, you can: 

Enjoy big NatCon discounts:

Hear from the best minds in health care, explore the latest tools and technology, and celebrate your peers at NatCon, the biggest event in our field.

 

Boost your learning portfolio:

Earn dozens of hard-to-find continuing education credits at NatCon and through e-learning courses offered through our partner, Relias.

 

Learn online for free:

Enjoy weekly webinars on topics that matter to you, as well as

our vi

rtual town halls, video series on National Council resources and podcasts.

 

Discover new thought leadership:

Discover new evidence-based resources and practices in our reports from the National Council Medical Director Institute.

 

Read new research:

Enjoy

The Journal of Behavioral Health Services & Research

for free and discounted subscriptions to

Mental Health Weekly

 and 

Alcoholism & Drug Abuse Weekly

.

 

Access partner resources:

Get the tools, resources and support you need to elevate your role as a community leader through our robust Partner Program.

 

Stay informed:

Get practice news you can use through our social media channels, newsletters, blogs, emails, videos and annual publications.

 

Amplify your brand:

We offer creative and high-impact marketing, PR and social media tools you can personalize for your organization and use in your community.

 
Peer-to-Peer Networking

Gain access to thousands of members nationwide who have shared interests and experience. As a member, you can: 

Network online:

Connected with likeminded peers, pose questions, seek solutions and join or lead forward-looking discussions through Engage, our online member community.

 

Make a bigger mark:

Join other interested colleagues in examining new interventions for – and improving care within – select populations through our online Interest Groups.

 

Share experiences:

Network with thousands of colleagues at NatCon, hear from other members and presenters, and share your own stories in our webinars and publications.

 

Raise your voice:

Explore online forums that convene primary care, criminal justice, education, housing, military, wellness and other types of health and human service organizations.

 
Join an Interest Group
---
Want to learn more about the benefits available to you as a National Council member?
Download our flyer or contact us at: MembershipTeam@TheNationalCouncil.org