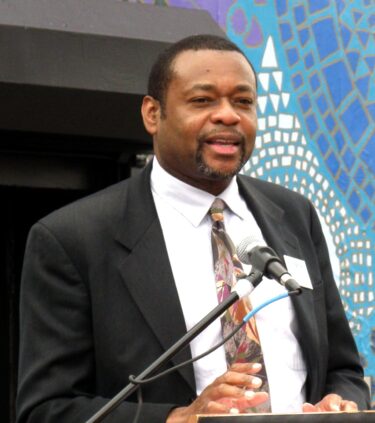 Arthur C. Evans Jr., Ph.D.
Health Care Innovator,

Arthur C. Evans Jr, Ph.D. is the Commissioner of Philadelphia's Department of Behavioral Health and Intellectual disability Services (DBHIDS), a $1 billion healthcare agency. In this capacity, he is leading a major initiative to transform how behavioral health care and intellectual disability services are delivered in the city. Since Dr. Evans' appointment in November 2004, Philadelphia has begun a transformation of its system to one that focuses on recovery for adults, resilience for children and self-determination for all people with intellectual disabilities.
Dr. Evans is a clinical and community psychologist. He holds a faculty appointment at the University of Pennsylvania School of Medicine. He has also held faculty appointments at the Yale University School of Medicine and Quinnipiac University. Dr. Evans has extensive experience in transforming systems of care while serving in several national leadership roles.
Prior to coming to Philadelphia, Dr. Evans was the Deputy Commissioner for the Connecticut Department of Mental Health & Addiction Services (DMHAS). In this capacity, he led several major strategic initiatives for the Connecticut behavioral healthcare system. He was instrumental in implementing a recovery-oriented policy framework, addressing health care disparities and increasing the use of evidence-based practices.
Dr. Evans has served or is currently serving in several national leadership roles that include: Chair of Substance Abuse and Mental Health Services Administration, Partners for Recovery Initiative Steering Committee, Co-Chair of National Action Group on Fostering System Reform for Adults with Serious Mental Illness, and Member of the Federal Center for Substance Abuse Treatment Advisory Committee, Chair of the National Advisory Committee for the Robert Wood Johnson's Path To Recovery Project; President of the Board of Directors of the New England Institute of Addiction Studies Inc. (NEIAS).
Dr. Evans is highly committed to serving people who are underserved and ensuring that all people have access to effective, quality services.