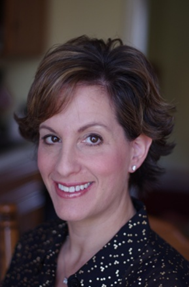 Julie Goldstein Grumet
Director, Prevention and Practice, Suicide Prevention Resource Center (SPRC),

Julie Goldstein Grumet is the Director of Prevention and Practice at the Suicide Prevention Resource Center (SPRC). Dr. Goldstein Grumet provides strategic direction to improve the effectiveness of behavioral health, clinical care, and primary care providers to recognize and respond to suicide emergencies. She coordinates and leads a peer-based learning collaborative of state and health care leaders who are implementing systems-wide approaches to suicide prevention, primarily through a transformation in their delivery of health care to individuals at risk for suicide. Additionally, Dr. Goldstein Grumet works closely with SPRC staff who provide technical assistance and training to the Garrett Lee Smith state, tribal and college youth suicide prevention grantees funded by SAMHSA. Dr. Goldstein Grumet received her Ph.D. in clinical psychology from The George Washington University and completed a Postdoctoral Fellowship at The University of Maryland in school mental health. She received her B.A. from the University of Massachusetts at Amherst.