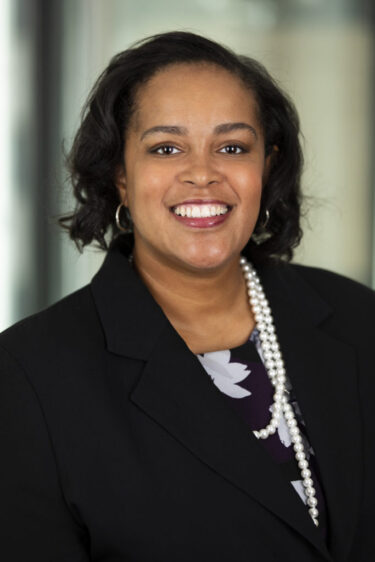 Linda Henderson-Smith, PHD LPC
Consultant, National Council for Mental Wellbeing

Linda Henderson-Smith, PhD, LPC, CPCS, CCMP, is a licensed professional counselor, certified professional counselor supervisor, Six Sigma Black Belt and Certified Change Management Practitioner. She has over 20 years of clinical and administrative experience in community-based mental health. She previously served as the Senior Director of Children and Trauma-Informed Services at the National Council for Mental Wellbeing. Prior to that she worked at Georgetown University National Technical Assistance Center for Children's Mental Health as the Director of Mental Health Planning and Policy.
While at Georgetown, she helped develop training regarding Trauma-Informed Systems, especially for people with co-occurring developmental and behavioral health disorders. Prior to working at Georgetown, Henderson-Smith worked at the Georgia Department of Behavioral Health and Developmental Disabilities in numerous roles, the most recent being Director of the Office of Children, Young Adults and Families, where she spearheaded the implementation of high-fidelity wraparound, care management services and mobile crisis services throughout the state, and worked with other state agencies to strengthen the service systems for vulnerable populations.
As a trauma survivor herself, Henderson-Smith brings a distinct perspective and knowledge base to mental health and addiction disorders services and is passionate about helping organizations and systems move toward becoming trauma-informed.
Focus Areas: Children's Behavioral Health; Crisis Behavioral Health; Trauma-informed Care; Trauma-informed Systems; Trauma-informed Communities; Diversity, Equity and Inclusion; Staff Wellness; Organizational Culture Change, Military Children and Families; Continuous Quality Improvement
The Latest from Linda Henderson-Smith, PHD LPC
Blog

We Need More Than Inclusion: Reframing Engagement to Foster Diversity and Equity

October 23, 2020

After the death of George Floyd, many individuals, organizations and communities identified systemic racism as a barrier to justice and equity across our country. Many organizations and communities have begun diversity, equity and inclusion initiatives in response to their commitment to do "something" to address the impacts of…