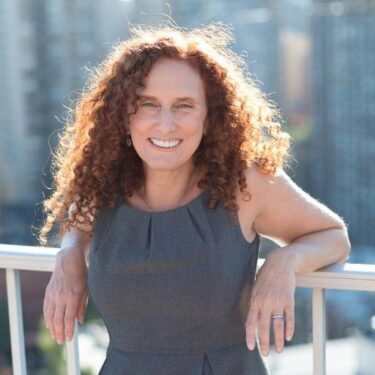 Maia Szalavitz
Award-winning Journalist,

Maia Szalavitz is an award-winning author and journalist who covers addiction and neuroscience. Her latest book, the New York Times bestseller, Unbroken Brain: A Revolutionary New Way of Understanding Addiction, uses her own story of recovery from heroin and cocaine addiction to explore how reframing addiction as a learning disorder can transform prevention, treatment and policy.
Her work speaks to people with addiction, their family members, policy makers, concerned community members, politicians, treatment providers, physicians, social service agencies affected by addiction, university communities, criminal justice officials and others who want to improve the way we prevent, treat and manage drug problems.
She spoke this year at Harvard Medical School's widely respected annual conference, Treating the Addictions, keynoted the 2016 meeting of Students for Sensible Drug Policy, appeared on panels and as a speaker at multiple Drug Policy Alliance conferences and at the Harm Reduction Coalition conference. This year alone, she's spoken to classes at Yale, Columbia and New York University and she will speak at M.I.T. and U.C.L.A in coming semesters. She moderated a panel on Ithaca's forthcoming drug policy changes (including a safe injection facility), spoke to town leaders and concerned citizens in Blackburg, Virginia and to tech leaders in Boston at a "hackathon" to fight the opioid crisis sponsored by GE, Massachusetts General Hospital and the City of Boston.
She's the author or co-author of six previous books, including the bestselling The Boy Who Was Raised as a Dog (Basic, 2007), which is widely used in psychology and social work classes as an introduction to child trauma issues, and Born for Love: Why Empathy Is Essential — and Endangered (Morrow, 2010), both with leading child psychiatrist, trauma expert and past NatCon speaker Bruce D. Perry, MD, PhD.
Her book, Help at Any Cost: How the Troubled-Teen Industry Cons Parents and Hurts Kids (Riverhead, 2006) is the first history of widespread systemic abuse in "tough love" programs and rehabs and helped spur Congressional hearings, Government Accountability Office investigations and proposed legislation to regulate these groups. She also co-wrote the first evidence-based consumer guide to addiction treatment, Recovery Options: The Complete Guide, with Joe Volpicelli, MD, PhD. (Wiley, 2000).
Currently, she writes a twice-monthly column for VICE on drugs and addiction. From 2010 to 2013, she wrote daily for TIME.com and she continues to freelance there and for other publications, including the New York Times, Scientific American Mind, Nature, New York Magazine online, Pacific Standard, Matter, Nautilus and The Verge.
Szalavitz has won major awards from organizations like the American Psychological Association, the Drug Policy Alliance and the American College of Neuropsychopharmacology in recognition of her work in these areas. A book that she co-wrote as a ghost received the Pen / E.O. Wilson Award for Literary Science Writing. She lives in New York with her husband and a Siamese shelter cat.