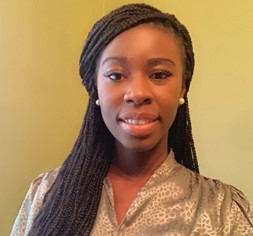 Whitney Serebour, MHIM
Project Coordinator for the Center of Excellence for Integrated Health Solutions,

Whitney Serebour is a project coordinator for the Center of Excellence for Integrated Health Solutions. She focuses closely on the administrative functions of the CoE-IHS portfolio, including routing technical assistance requests from community-based mental health and addiction provider organizations, scheduling internal and external meetings, coordinating and facilitating online events, assisting with communications and marketing materials and tracking participation metrics. Whitney has worked collaboratively with hospital leadership to administer and coordinate all operations in order to achieve and maintain clinical quality, financial viability, as well as patient and visitor safety. Whitney has also worked in community-based organizations and education non-profits coordinating programs and events. She is particularly passionate about mental health and health equity across sectors, especially among underserved communities of color, children, adolescents and mothers.
Whitney graduated with a Master of Health Information Management from the College of Saint Scholastica, a degree which mainly focuses on acquiring, analyzing and protecting digital and traditional medical information vital to providing quality patient care. It is a combination of business, science and information technology. She holds a Bachelor's degree in Psychology from Kennesaw State University.