Learning Communities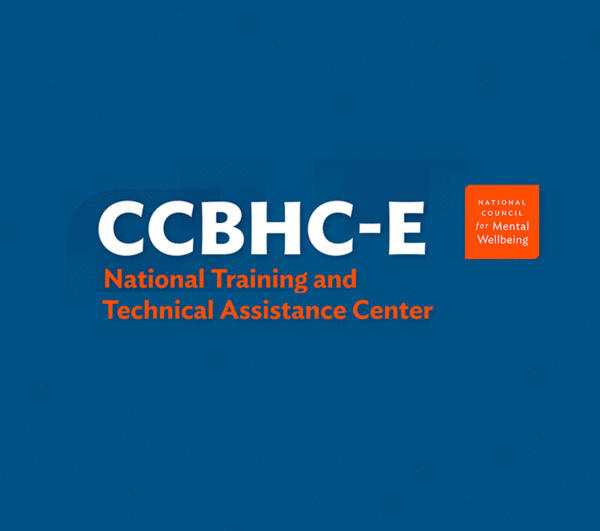 CCBHC New Grantee Learning Community

The CCBHC New Grantee Learning Community is designed for those new to CCBHC implementation, this year-long learning community will provide monthly guidance and peer-to-peer sharing opportunities for CCBHC-PDI grantees over the first year of grant implementation.

By the end of this learning community, participants will:

Increase knowledge and understanding of CCBHC criteria elements and apply this knowledge to the grant implementation requirements and deliverables throughout the year.
Establish and implement project management and change management to promote successful organization transformation as a CCBHC
Utilize lessons learned from CCBHCs and guidance from experts to inform the development of all Y1 deliverables – including needs assessment, establishing all required services, staffing plan, and sustainability plan.

Registration:  The registration period for this series has closed. Please check back for additional learning community opportunities in the coming months.

Target audiences: The New Grantee Learning Community is designed for CCBHC-PDI grantees that are in their first year of implementation and looking for support in gaining a deeper understanding of the CCBHC model and its requirements as well as learn about strategies that support implementation. This learning community could also be acceptable for new Program Directors who are looking to get up to speed on existing CCBHC programs.

Timeline: This learning community will operate from November 2022 – September 2023.

Curriculum: Each 90-minute monthly session will provide a brief review of a key CCBHC criteria area or implementation focus, peer-to-peer discussion of the area, and activities and resources for continued developed. Core topics include staffing, needs assessment, access and availability, scope of services, care coordination, partnerships, sustainability, continuous quality improvement and reporting, and sustainability.
CCBHC Foundation Data Learning Series

November 2022 – April 2023 

This 6-month CCBHC Foundations Data Learning Series launching in November 2022 will bring together PDI CCBHC-E grantees interested in learning about the foundational principles of how clinic-level data can be collected and analyzed to drive clinical decision-making in identifying and addressing population health needs and disparities. This series will explore introductory opportunities for building infrastructure for the CCBHC-E grant data requirements (i.e., NOMS, Community Needs Assessment, Disparity Impact Statement, and more) as well as showcase case examples to foster peer-to-peer learning. 

The registration period for this series has closed. Please check back for additional learning community opportunities in the coming months.
CCBHC Care Coordination Learning Community

August – December 2022 

This five-month learning community will explore care coordination — often considered the "lynchpin" of the CCBHC model — to improve understanding and application of best practices in successful implementation of CCBHC care coordination criteria requirements.  

Through monthly learning sessions, participants will learn about approaches to coordinating care with various partners and populations, share challenges, opportunities and ideas through a peer-to-peer engagement, and practice action-planning and decision-making.  

Core topics include: care coordination implementation strategies, partnerships with primary care, hospitals, and justice systems, and establishing culturally sensitive care. 

Note: The target audience for this learning community is established CCBHCs, defined as clinics who received CCBHC grants in 2021 or prior. The focus of this community will extend beyond basic care coordination and partnership requirements into optimizing care coordination resulting in innovative practices and improved health outcomes. 

The registration period for this series has closed. Please check back for additional learning community opportunities in the coming months.

 
Child & Family-focused Certified Community Behavioral Health Clinic Learning Community

The Child and Family-Focused Certified Community Behavioral Health Clinic (CCBHC) Learning Community is a monthly peer learning opportunity designed to support increased access to and improved quality of CCBHCs in meeting the needs of youth and families. The learning community features national experts and CCBHC representatives from across the country and is focused on design and implementation approaches for CCBHCs.

The Learning Community is a part of the CCBHC-E National Training and Technical Assistance Center, established by the National Council for Mental Wellbeing (National Council), and funded by SAMHSA, to support the expansion of Certified Community Behavioral Health Clinics across the U.S. The National Council has partnered with the National Association of State Mental Health Program Directors and The Institute for Innovation and Implementation, in the UMB School of Social Work, to create the learning community as an important component of this technical assistance effort. Certificates of attendance are available.

Participants in the learning community will:

Understand the value of children's services and the framework and role of child-serving systems
Identify design and implementation approaches CCBHCs can establish to meet the unique needs of children, youth and young adults with behavioral health needs and their families

Registration: The registration period for this series has closed. Please check back for additional learning community opportunities in the coming months.

Target audiences: This learning community is designed to support CCBHC-Expansion grantee program and clinical staff. Although content is primarily targeted for clinics, we also welcome participation from state and community partners.

Timeline: The learning community will operate from February–September. We request that organizations signing up plan to participate in the full community.

Curriculum: Topics to be covered during the learning community include child-serving systems and opportunities for partnering with youth and families; service array, including Mobile Response and Stabilization Services and care coordination; screening and assessment; quality and reporting; and staffing considerations and workforce development.
Cohort Calls & Registration

The CCBHC-E NTTAC hosts monthly cohort calls for various CCBHC-E roles. These monthly, hour-long meetings will serve as a regular space to support peer sharing, solution generation and cross-collaboration for staff at CCBHC-E grantees. Participants can attend as regularly as they like. Sign up today and share this opportunity with other members of your team!