Communication and Engagement
To engage young people in conversations and deliver substance use prevention messages, youth must feel safe. Youth-serving providers and CBOs can create a welcoming environment that allows youth to feel safe and comfortable discussing potentially challenging topics, such as substance use, by building trust and rapport with a young person, engaging parents/guardians when appropriate, keeping confidentiality at the forefront and following best practices whether engaging in-person or virtually.
Having conversations with youth about substance use can be difficult. It's important to first establish a trusting relationship that fosters open communication and encourages active engagement and receptiveness to sensitive topics related to substance use.
The best way to acknowledge varying backgrounds and identities is to have a respectful and open conversation. This will help to establish boundaries and provide a general sense of the youth's perspective. The following tips can help youth-serving providers approach such a conversation.
Ask youth to briefly explain their cultural and/or religious background, to include the meanings of traditions, some of the holidays and/or celebrations, and important people within the group.
Ask youth how they would like their sexual orientation, gender identity, cultural and/or religious background recognized and respected when receiving care and services.
Be respectful of boundaries the youth may place on things they do not want to discuss based on their culture and/or religion.
Do not assume to understand experiences and/or identities of people from different cultures and/or religions.
Ask youth about any doubts or concerns and try to uncover any misconceptions they may have about seeking services. If possible, politely and respectfully help resolve any doubts and correct any misconceptions.
Ask if the youth is comfortable being served by a provider of a different sexual orientation, gender identity, or cultural or religious identity and if not, consider if other youth-serving providers or organizations are accessible and may be better suited to support this young person.
This Building Trust and Rapport with Youth Guide includes additional steps that youth-serving providers can take to build trusting and meaningful relationships with the youth they serve. Building and maintaining relationships with youth is essential to gaining their trust. It is important to note that this guidance should be adapted to fit each relationship accordingly, as one size does not fit all.
Engaging Parents/Caregivers and Confidentiality
While there are times when patient confidentiality is appropriate and necessary, this should not discourage providers from engaging parents/caregivers in a discussion about substance use. Parents/caregivers can serve as a strong support system for youth while navigating substance use concerns, and providers have a central role in facilitating those connections. The resources listed below are helpful guides for providers to share with parents/caregivers to create support systems to engage their children in prevention conversations:
Confidentiality to protect a young person's health information and personal privacy is vital to building trust. To learn more about regulatory considerations, state privacy and minor consent laws and how to discuss confidentiality with youth and parents/guardians, check out this resource for more information.
Telehealth Resources
Many providers across the country have rapidly adopted or expanded telehealth practices to meet the ongoing needs of individuals who receive services during the COVID-19 pandemic. This has led the field to innovate, learn from implementation, develop resources to determine best practices and guide considerations for providing telehealth services to youth.
The resources listed below address legal, regulatory, ethical, confidentiality and best practice issues more broadly as they apply to all populations, as well as special considerations for engaging youth:
Youth-specific Telehealth Resources
General Telehealth Resources
Strategies for Engagement
Engaging young people can be challenging; however, prevention discussions are achieveable by using the right language, applying skills to evoke behavior change and understanding of factors that may inhibit a young person's ability to live a healthy life or access care.
Language is powerful. Words impact the way individuals interpret ideas, perceive intentions and view the world around them. The words we choose to use matter. This is especially true when talking about substance use. That's why it's important to use non-stigmatizing, person-first language to reduce stigma and negative bias. This guide, Language Matters When Discussing Substance Use, outlines how to incorporate non-stigmatizing language into your conversations with young people.
Social Determinants of Health
Addressing the many drivers of why someone may use substances is essential to prevention efforts. These complex factors and circumstances that drive substance use are known as social determinants of health (SDOH). An individual's economic stability, access to health care and educational attainment are some examples of factors that may impact their risk for substance use. Awareness of and focus on these factors can aid in meaningful substance use prevention messaging. Check out Carnevale Associates LCC's Info Brief to learn more about how SDOH may effect substance use and prevention efforts.
Motivational Interviewing (MI) is an evidence-based approach to having a collaborative dialogue with an individual based on their readiness for change. This resource, Motivational Interviewing for Engaging with Youth, highlights some tenets of motivation along with starter scripts to infuse MI into conversations with youth exploring change.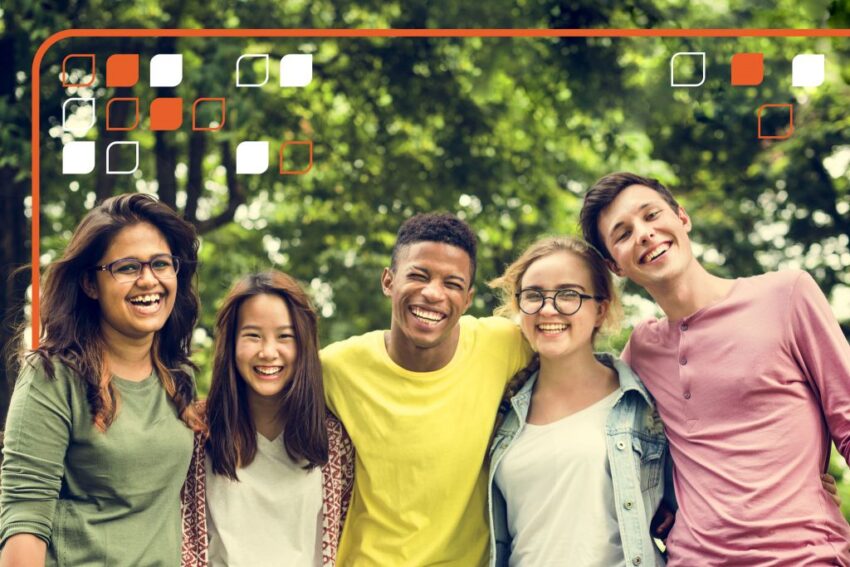 Screening, Brief Intervention, and Referral to Treatment
Screening, Brief Intervention, and Referral to Treatment (SBIRT) is one approach to integrating more comprehensive substance use prevention measures into service delivery. SBIRT seeks to idenitify risks for or use of substances at it's earliest stages. It includes:
Screening using a validated tool, to identify an individual's risk for a substance use disorder.
Brief Intervention to raise an individual's awareness of risks, elicit internal motivation for change and help set behavior-change goals.
Referral to Treatment to facilitate access to and engagement in specialized services and coordinated care for individual's at highest risk of a substance use challenge or disorder.1
SBIRT can be implemented in clinical settings, such as primary care, or in non-clinical settings such as schools or community-based, youth-serving organizations. To learn more about validated screenings tools for youth and SBIRT implementation and training guidance, visit the National Council's YSBIRT Program. This conversation guide will also provide steps for delivering a trauma-informed brief intervention.
REFERENCES
National Council for Mental Wellbeing. (2021, July). Improving adolescent health: facilitating change for excellence in SBIRT. https://staging.thenationalcouncil.org/resources/improving-adolescent-health-sbirt-change-package/. Accessed August 24, 2021.
This Social Media Tip Sheet will support youth-serving providers engage youth through the social media platforms that youth are most likely to use. Developed with expertise from youth themselves, this resource includes best practices for commonly used social media platforms and tips for leveraging each platform's unique features that appeal to youth.
For additional ideas about how to use social media, check out this webinar recording, Social Media Tips & Tricks: Engaging Youth in Substance Use Prevention.
This project is supported by the Centers for Disease Control and Prevention (CDC) of the U.S. Department of Health and Human Services (HHS) as part of a financial assistance award totaling $2,000,000 with 100% funded by CDC/HHS. The contents are those of the author(s) and do not necessarily represent the official views of, nor an endorsement by, CDC/HHS or the U.S. Government.