Middle Management Academy
August 1, 2021
You need a deep "bench strength" of leadership capacity to address the complexities of treating populations with mental health and substance use challenges. Ensure your bench is never empty by building a culture of leadership in your early middle managers, department supervisors, team leaders and project managers.
Whether you want to invest in your own career development or you're an organization looking to train and engage your middle management staff, the National Council's 30-hour virtual or in-person Middle Management Academy brings more than two decades of experience in industry-specific leadership trainings to build strong health care leaders and even stronger organizations.
Recommended for:
» Early career middle managers
"I have been in the mental health field for 30 years and this is the best training I've ever attended. I wish we could keep meeting every Tuesday!"
---
Format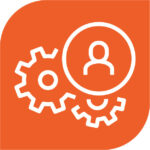 Time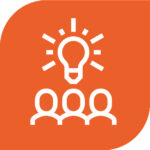 Size
Cost
Included

---
Upcoming Trainings
The October National MMA Training will be held virtually from 12-5 p.m. ET on the following dates:
October 5
October 12
October 19
October 20
If you have questions regarding upcoming national trainings, please contact us.
Testimonials
"I appreciated the actionability of items and learning objectives. We were able to get tangible acts to mobilize and start to shift our teams."

"I learned so much that will help me continue to grow as a program director."