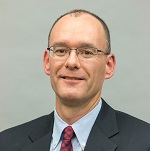 Bruce Pelleu, CPA
Vice President, Finance and Administration and CFO,

With more than 30 years of experience in accounting and finance, Bruce Pelleu serves as Chief Financial Officer and oversees the financial and administrative management of the National Council for Mental Wellbeing. He has implemented new accounting systems, internal controls, and compliance policies and procedures as well as infrastructure for human resources, information technology, and facilities to support significant organizational growth.
Before coming to the National Council, Pelleu was Chief Financial Officer and Controller of nonprofits and government contractors, including the National Quality Forum, a healthcare nonprofit with government contracts, which experienced considerable growth during his tenure. His experience spans oversight of growing organizations that needed development in all aspects of the finance and administration functions (human resources, information technology, contracts, and facilities). Pelleu is a member of the Greater Washington Society of CPAs.