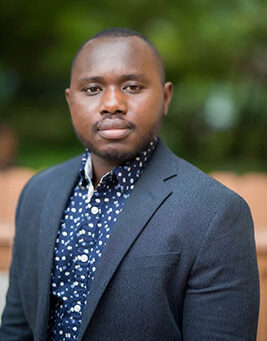 Clement Nsiah, PhD, MS
Director, National Council for Mental Wellbeing

Dr. Clement Nsiah is a trained population health scientist with years of experience in health care service planning and implementation to address health disparities and improve health outcomes.
As director in practice improvement, he provides training and technical assistance support for Certified Community Behavioral Health Clinics (CCBHCs) to ensure comprehensive and integrated services for people with mental health and substance use treatment needs.
In his previous roles, Dr. Nsiah provided leadership for practice transformation programs to drive clinical engagement and improvement. He partnered with existing and newly formed health care networks to implement and manage health care programs identified through signed value-based payment contracts and agreements. His primary focus has centered on leading the execution and performance monitoring of population health strategies and clinical priorities.
He has collaboratively partnered with health care leaders to improve health outcomes and contribute to sustainable medical cost trends through access to safe and effective health care. He has extensive experience providing oversight for project management, program development, data analysis and visualization, service monitoring and evaluation, population health and quality performance management and leveraging health data to drive clinical changes.
Dr. Nsiah received his doctoral degree in health policy from D'Youville College with training in population health and equity, a Master of Science in molecular biology from the University at Buffalo, SUNY, and a Bachelor of Science in biology from SUNY Geneseo.