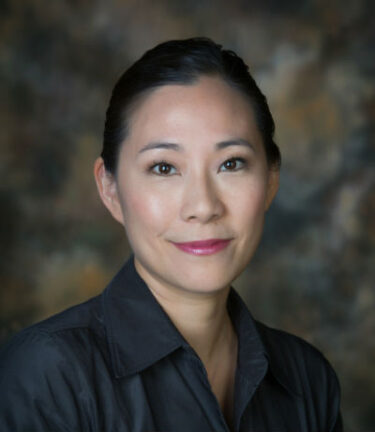 Kana Enomoto
Acting Assistant Secretary for Mental Health and Substance Use, SAMHSA,

As Principal Deputy Administrator, Ms. Enomoto provides executive direction and policy leadership for an agency with more than 600 employees and a fiscal year budget of about $3.5 billion.
Kana Enomoto was appointed in August 2011 as the Principal Deputy Administrator for the Substance Abuse and Mental Health Services Administration (SAMHSA), at the U.S. Department of Health and Human Services (HHS). In this capacity, Ms. Enomoto serves as the principal advisor to the Administrator on policies and programmatic activities for an agency with more than 600 employees and a fiscal year budget of approximately $3.5 billion.
Ms. Enomoto brings 23 years of experience in the behavioral health field, 15 of which have been in federal service at SAMHSA. Prior to her appointment as Principal Deputy Administrator, Ms. Enomoto served as the Director of the newly established Office of Policy, Planning, and Innovation, where she developed, coordinated, and communicated SAMHSA policies across the full spectrum of mental health and substance abuse policy issues.
Ms. Enomoto previously served as the Principal Senior Advisor to three SAMHSA Administrators between 2005 and 2009, and as the Acting Deputy Administrator between 2008 and 2009. She began her tenure at SAMHSA in 1998 as a Presidential Management Fellow and special assistant to the Director of the Center for Mental Health Services. She began her career in research and clinical services in academia.
Among her many accomplishments, Ms. Enomoto was the chief editor of SAMHSA's Leading Change: A Plan for SAMHSA's Roles and Activities 2011-2014 which provides the framework to position SAMHSA as a public health agency in an era of health services integration, parity, and health reform. She also led an agency-wide human capital initiative, championing an employee led PeopleFirst team to encourage vertical and horizontal communication and collaboration and to create an environment that promotes a learning organization across a multi-generational, diverse and engaged workforce.
Ms. Enomoto received her bachelor's degree in psychology and master's degree in clinical psychology from the University of California, Los Angeles and is a 2011 graduate of Harvard University's Kennedy School of Government, Senior Managers in Government Program. She has received awards in recognition of her work, including the Arthur S. Flemming Award, Managerial or Legal Achievement category, and the American College of Mental Health Administration (ACMHA) King Davis Award for Emerging Leadership in Promoting Diversity and Reducing Disparities.