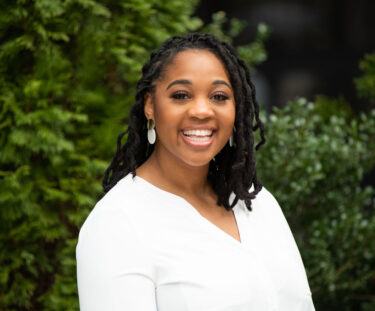 Dr. Portia Newman is alife-long learner with 10+ years of cross-sector experience in learning, leadership development, curriculum design and program management. Dr. Portia's background compliments her data-informed approach to building sustainable programs, policies and in advancing diversity, equity, inclusion and belonging objectives. As a scholar-practitioner, she focuses on the impact of race, gender and socio-cultural identities on leadership skill development and practices within professional environments.
Dr. Portia serves as a strategic program partner in learning and delivery by facilitating equity focused initiatives critical to scale and advance organizational efforts. Through timely, relevant, and innovative design, Dr. Portia supports businesses, industry companies and education entities with the strategic design and implementation of DEIB advisory, training and program design. This includes her development of curriculums for national organizations and leadership of a team of instructional designers and training facilitators.
In service and for impact, Dr. Portia believes in the possibilities of this work and in the responsibility, we have as leaders to facilitate change within ourselves and our professional spaces. Dr. Portia earned her BA in Education from the University of North Carolina at Chapel Hill, before earning her MEd in Instructional Leadership and Education Policy from the University of Illinois at Chicago. She earned her PhD in Educational Leadership, Policy and Justice program at Virginia Commonwealth University with thesis honors.
The Latest from
Event

Structural & Systemic Biases – SJLA Learning Series May 2022

May 16, 2022 | 5:00 pm

-

6:30 pm

Featured Presenter: Dr. Portia Newman, Chartis Just Health Collective This webinar will center around the topic of bias, discrimination, and stigma at the personal, organizational, and community levels. We will discuss how conscious and unconscious biases shape our daily thoughts and actions, and how bias paired with power creates…