Thank you for the role you play in keeping communities healthy! Here's another way you can make a mark: A small donation to support those who would like to attend NatCon, the largest conference in mental health and substance use treatment, but don't have the financial means to do so. Your donation will fund the NatCon Scholarship and the Jeannie Campbell Legacy Scholarship. Your generosity will go a long way toward helping others enjoy the valuable curriculum our annual conference has to offer. Thank you!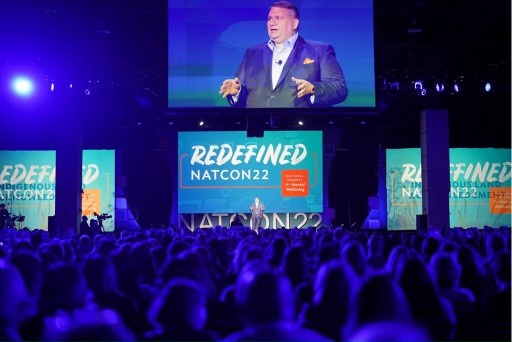 NatCon Scholarship
The NatCon Scholarship is an opportunity for an attendee with lived experience in the mental health and/or substance use space to attend NatCon23 at no cost. The scholarship will cover travel, accommodations and a full conference registration to all conference programming.
Jeannie Campbell Legacy Scholarship
The Jeannie Campbell Legacy Scholarship is awarded annually to one exceptional U.S. veteran or active-duty service member. The honoree receives a full conference registration By connecting a service member to the transformative content available throughout NatCon, we can support their mental wellbeing while honoring their invaluable contributions.
The National Council for Mental Wellbeing is a 501(c)(3) nonprofit association. EIN# 23-7092671. Your donation is tax-deductible in the U.S. Federal employees may donate through the Combined Giving Campaign, CFC # 11231.