Background
Youth Screening, Brief Intervention, and Referral to Treatment (YSBIRT) is designed to reduce the effects of youth substance use by equipping primary care and behavioral health providers with the tools they need to prevent it. The team at the National Council of Behavioral Health offers this comprehensive package of tools, training, and technical support to assist providers in adopting the innovative and effective practice of early intervention.
YSBIRT is an initiative by the National Council for Mental Wellbeing with funding from the Conrad N. Hilton Foundation to disseminate and support the advancement of SBIRT for youth within primary care practices. How do we do this?
Disseminate the Improving Adolescent Health: Facilitating Change for Excellence in SBIRT change package to a national primary care audience.
Provide training and technical assistance that facilitates the development of knowledge and skills among primary care practices and associations to improve access to youth SBIRT implementation support.
Advocate for policies that support and sustain youth SBIRT within primary care.
Turning the Heat Down on Adolescent Substance Use
Youth Screening, Brief Intervention, and Referral to Treatment (YSBIRT) is an evidence-based practice to prevent and reduce risky substance use among adolescents ages 12 to 18.
All youth experience social determinants of health, or conditions in which they are born, grow, and live. These conditions create a set of protective factors that decrease the likelihood and risk factors that increase the likelihood for engaging in risky substance use. Each youth has a set of protective and/or risk factors unique to their personal circumstances.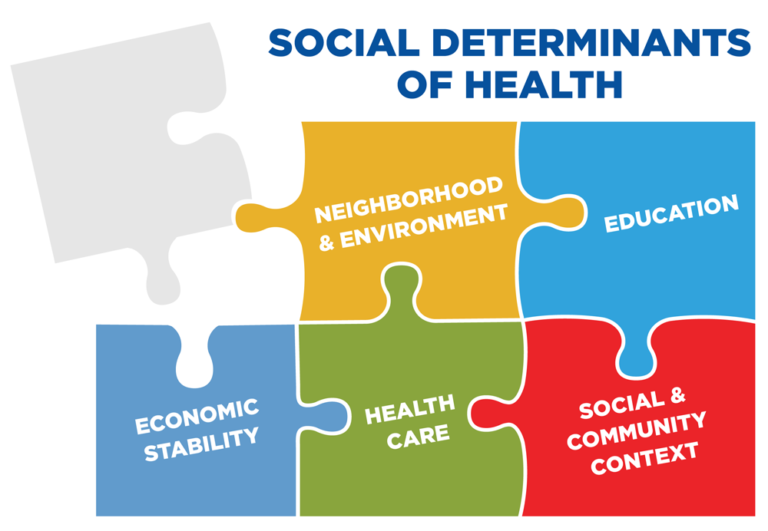 These circumstances are like a pot of water on a stove, where each risk factor turns up the heat, making it more likely for the pot to boil over, and for the youth to engage in risky substance use. Some examples of risk factors include economic instability, limited access to healthcare, and having a parent with a substance use disorder.
When adolescents experiment with alcohol and other drugs, it can heat up and boil over into a bigger problem. By creating environments that keep the heat down for adolescents, we can prevent substance use from boiling over into a bigger problem.
Adolescence represents both a critical at-risk period for substance use initiation as well as an opportune time to intervene and prevent behaviors from developing into more acute health problems. Not all adolescents who experiment with drugs and alcohol will develop a substance use disorder; however, all psychoactive substances have negative effects on the still-developing adolescent brain. Substance use in youth has been shown to contribute to academic underachievement, interruption of the natural course of brain maturation, and is a predictor of substance use disorders in adulthood.
Healthcare professionals have a responsibility to do their part to turn the heat down on adolescent substance use by educating youth, identifying risky use, and intervening early. Systematic screening can lead to beneficial health outcomes and reduce future misuse.
Why SBIRT?
Screening, Brief Intervention and Referral to Treatment (SBIRT) is an integrated and comprehensive, evidence-based, early intervention implemented in primary care settings to identify, reduce, and prevent alcohol and drug use, misuse, and dependence. It is NOT another task that will take a significant amount of time to carry out; rather it is an intervention that can and should be incorporated into existing processes and procedures in the primary care setting to facilitate effective and necessary care for adolescents.
The SBIRT process includes:
SCREENING to identify an adolescent's place on a spectrum from non-use to substance use in order to deliver an appropriate response.
BRIEF INTERVENTION (BI) to raise patient awareness of risks, elicit internal motivation for change, and help set behavior-change goals.
REFERRAL TO TREATMENT (RT) to facilitate access to and engagement in specialized services and coordinated care for patients at highest risk.
There are several key reasons for why SBIRT should be considered. These include:
Substance use's negative impact on overall health.
SBIRT's support of a full clinical picture of a patient, rather than compartmentalized care.
Early substance use interventions can prevent development of more severe substance use disorders.
Protocol standardization supports substance use identification.
You don't have to be a specialist. SBIRT can be integrated into routine care and fits into workflows.
Cost savings and increased accountability from a range of payers.
"It was a joy to see the medical side and behavioral health side participating and taking ownership of the project. Success also included the results of helping those that identified usage, providing the brief interventions and the help/referrals needed for treatment."
"We have had parents thank our clinical staff for asking the questions about substance use as well as their ability to encourage their teens to open up. Parents have expressed gratitude towards the providers for addressing these issues and working with the teens to develop a safety plan."
"The implementation of SBIRT has changed and positively shifted the organizational culture within CHI for the better, as we continue to provide integrated behavioral health and primary care services to our patients in the South Florida region."
"Many of us have realized the importance of administering the S2BI at every session, which gives these adolescents more opportunities to open up, even if they denied use before, and to ask questions."